Spinso offers both free & paid business software for sales, service, timesheet & more.
Simplify and automate your business processes with ready to use business software.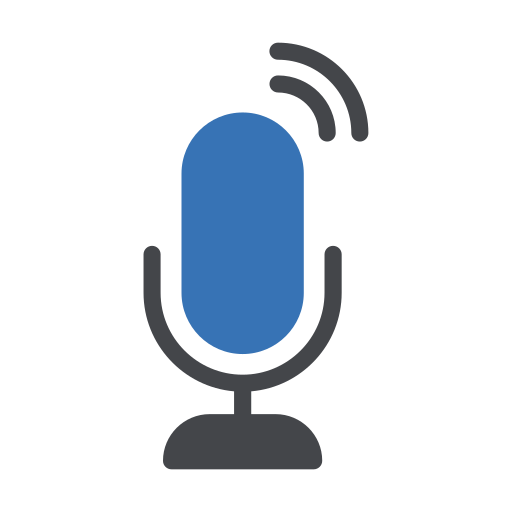 get to know
about us
watch our company introduction video
SPINSO INDIA is a software product company providing ready to use CRM software for all business size. Our product portfolio comprises of generic products catering to different business functions such as Sales CRM, Service CRM, timesheet, product catalog management & HVAC. Our products are available in various editions which includes free edition & paid edition.
CRM stands for customer relationship management software, it enables you to manage end to end customer and prospect interaction at every stage right from being a prospect to becoming a customer, which includes managing contacts, lead information, product sales, after sales service, issue tracking, contract management.
Two major components of crm are Sales & Service.
Sales CRM
You can manage end to end interactions done with potential customers at every stage of your product sale, right from getting a lead, assigning it to sales executive, following up with customers to closing a deal.
You can manage after sale service details in service crm and build strong customer relation. You can manage customer complaints, service contracts, preventative maintenance, service schedule & so on.
managing business data in excel?
try our free and paid software
Business starts off with managing their data in excel. Managing data in excel has it own limitation.
Have to manage multiple copies of excel
Its tedious to collate data at Employee, Team & Organization level
Duplication of master data
Data is less secured
Lacks access control
Restricts concurrent user access
Spinso offers both free & paid business software to mange your sales, service, timesheet data.
ready to use CRM application
for sales, service, timesheet & more
salestracker.
sales lead & follow-up management
SalesTracker is simple crm to manage sales leads in 3 easy steps i.e leads, follow-ups & closures. SalesTracker CRM helps you organize your sales process, thus letting you focus on more important activities and improve productivity.
servicedesk.
complaint & service contract management
ServiceDesk is service management software suitable for service industry to manage customer complaints & contracts. ServiceDesk is simple yet comprehensive service CRM with all the required features for effective service management.
timetracker.
timesheet software
Timetracker is timesheet software for Project management companies to track time spent on projects and task, it has some key features that can lessen administrative task and considerably save time and cost.
organizer.
HVAC service software for air-conditioning business
Manage Air-conditioner service business with ease. Organizer is software specially designed for air-conditioner to maintaining customer details, AMC, renewals, service, quotation, dashboard, MIS & more.
Best things in
life are
free
free for life
for individuals & startups
Our products are packaged in different editions ranging from Lite to Enterprise.
Lite edition is a free edition which is free forever specifically designed for empowering small business. Small business can benefit from our free products and get their business process automated at zero cost.
Store unlimited data without any limitation.
The installation is quiet simple Download, install & get started. No need to even register.
You can store data on your pc/laptop it does not require internet to access the application/data. Lite edition offers free products such as free crm, free service software & free timesheet.
simple to install & easy to manage
Out of the box solutions that are simple to install & easy to manage.
get started in minutes
not in days
you do not need special IT skills even business users can install & manage it.
solutions for all
starting from single to unlimited users
Our products are available in various editions such as Lite, Basic, Standard, Professional, Enterprise & Custom to suit different business needs.
The editions are bundled as per features so that you can choose the right edition for your business. The lowest edition being the lite edition which is free for life with lesser features that are suitable for individuals & start-ups to highest edition i.e enterprise with advanced features.
While with Custom edition you can customize the product as per your requirement.
On-Premise or Online choice is yours
option to store data
LAN
OR
Cloud
Try before you buy
No registration, No credit card.
All our products are available for free trial.
You can download & install the trial version without registration.
Download, Install & Get Started
transparent pricing
simple & transparent pricing that includes
installation, training, support & upgrades at no extra cost.
why buy?
when you can rent
Subscription Model
Software on rent/subscription is based on the popular Saas (Software as a Service) model where you pay us a nominal monthly fee instead of paying an upfront cost. The subscription model has several advantages over the perpetual model since it is affordable, you can scale the number of users up or down depending on the need of the business, the monthly cost includes free version upgrade, support & training.
Subscription is available for both options On-Premise & Cloud.
windows based software products
more robust & faster access, option to store data On-Premise or On-Cloud,
also works without internet.
serving customers across
30+ countries
Successful installations across all major continents
software product categories
Spinso was started in 1998 with the vision to eliminate challenges faced by business in implementing software solutions by providing them with a very simple, quicker and cost effective off the shelf software solutions that promise to deliver best quality, simple & intuitive user interface, less installation & implementation time, free trial that enables you to try the product before you buy, build generic products that are useful for every industry/ segments/business size & transparent pricing.